A Bright Career Starts Now
internship Goals help to find the right internship that suits your career goals.
---
Internships can be a great way to gain skills and experience, but you need to know what your goals are. It's important to define these goals ahead of time because it will help guide your internship program as well as give you an idea of how much time you should devote to completing your internship program.
Find Internships by Category
Do you know that there are many internships in the market for various job roles? This site will help you find internship opportunities in categories like Advertising and Marketing, Computer & IT (Information Technology), Human Resources, Customer Service, Engineering, Business Operations, etc.
Computer & IT
Do you want to get an internship as a Computer and IT Intern in order to help your future employers? this category will help you get the right internship that can get you into the field of Computer and IT.
Customer Service
Are you looking for the best way to get into customer service? This category will guide you through various options, which include internships, school, and colleges.
Advertising & Marketing
Are you interested in taking an internship in marketing and advertising? If yes, you are at the right place. This category will help you get an internship for a great company so that you can learn about the latest techniques.
Business Operations
Do you want to become an intern in Business Operations? This category helps you find the right internship as well as explains what this career path entails.
Accounting & Finance
Are you interested in communicating with employers and recruiters as an Accounting & Finance intern? Internships Goals job category will help you get the right internship to help you land a job in this field.
Science & Engineer
Science & Are you looking for a Science & Engineering internship? This category will help you get the right to an internship that suits your career goals.
Human Resources
Do you want to get an internship in Human Resources? We can help match qualified students with internships in the field of Human Resources. which include internships, universities, and community colleges.
Art, Fashion & Design
Do you want to explore the art, fashion & design field? Check out these categories will help you get to find your dream internship by internship goals
How To Set Internship Goals
Your internship goal should be something that you will find useful and help you grow. Whether it's to expand your career, gain new skills, or learn something new in a different industry, here are some useful tips on how to set your internship goals.
To set internship goals, you need to first identify the skills that you would like to develop and what types of projects will be interesting for you. You should also think about the kinds of people who might take part in your project. For example, if you are interested in working with children, then you should decide whether this is a good idea or not.
You can always find out more information by reading up on the industry where your internships will take place or searching online for relevant blogs and websites. You can also use Google News Alerts to get email updates on relevant topics and news items related to your field of interest.
What are the main goals of internship training?
There should be a certain goal with a clear mindset during the internship. According to my, you should keep the below-mentioned points to get the max out of your internship program.
Try to understand the work and don't hesitate to ask the questions. Trybto grasp the concept.
Try to maintain the professional behaviour with the people within the organization as they might be your potential employer.
Try to connect with your seniors and your colleagues on the LinkedIn as this will help you in growing your reference and future opportunities. Source : quora
What are good goals for an internship?
The answer by Prema is great. I totally agree; have an open mindset and try to take in as much as possible. This is a learning experience and has so much value. I truly believe an internship will allow you to level up in life right away :
Another goal or tip I always give is to keep in touch with your manager or the team you worked with. You never know when a position might open up or in case you need any references.
Just keep in mind, you will see the results you booked with an internship only afterward. This might be when you start a job or different internship so if you are currently interning, just enjoy the ride and give it you're all.
What are learning goals from an internship?
There are a lot of things that you can learn from an internship. One of the most important things is how to do it right. A lot of internships have gone wrong because they weren't done correctly.
If you do it correctly, then your internship will be a success and you will gain experience for future jobs. Internships are also very useful for networking and if you have one with the same company where you work after your internship, then there is a good chance that they may hire you when they need someone in your field of expertise. So make sure to get the right job first!
Comment by Job Candidates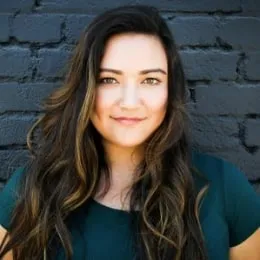 I want to say that the website has been a great help in assisting me with finding a Customer Service job. I would recommend this site to anyone who is looking forward to getting settled into their career in no time!
Dolores Collins – Customer Service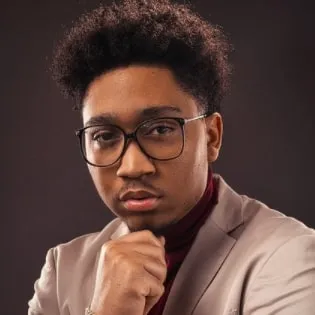 I finally found a job that I truly love as a Data Analyst in one of the most useful growth specialties. Thank Internship Goals term members for all of their help!
Ernest Gbenga – Data Analyst
Latest Posts