Looking to shape the future? Explore our internship opportunities across Accenture and get a world-class education in the events of tomorrow. We offer a range of exciting projects that will teach you about our industry and give you the skills you need to start your career in business. So don't wait – get started today!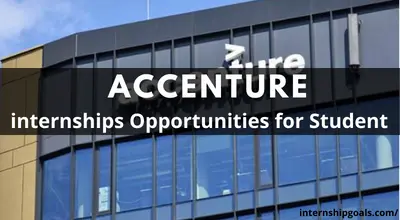 1# Technology Development Program (TDP)
TDP offers a unique opportunity to work in a variety of industries and locations and provide analysts with the latest in technology. By educating analysts on the latest trends and technologies, TDP gives them the edge they need to thrive in today's competitive landscape.
2# Consulting Development Program (CDP)
CDP offers you the opportunity to access different projects across different industries, so you can build skills in consulting and new technologies. Plus, through CDP, you can unite the community through culture and develop strong relationships with leading industry professionals. With so many benefits to consider, now is the perfect time to enroll in CDP!
3# Accenture Strategy Analyst Development Program (ASADP)
ASADP is a global leader in project and program management (PM). Our team of analysts, consultants, and project managers provides you with the opportunity to access a broad range of projects across industries, functions, and geographies. You will build strategy skills and engage with the latest technologies while being part of our worldwide community of professionals. Find out more today!
4# Interactive Development Program (IDP)
IDP offers opportunities to work across industry and geography, builds technical skills in high-demand areas, and leverages market trends, business processes, and digital landscapes to educate analysts. As you learn new information and develop your skills, you'll be in a great position to join a rapidly growing company that is changing the way the world does business. So what are you waiting for? Apply today!