An accounting cover letter is a written document that is submitted along with a resume when applying for a job in the accounting field. It provides additional information about the applicant's qualifications, skills, and experiences that are relevant to the accounting position.
Accounting Cover Letter writing tips
Start with a professional greeting: Begin your cover letter with a formal greeting, such as "Dear [Employer's Name]," or "Hello [Employer's Name]."
Explain why you are writing: In the first paragraph, explain why you are writing and briefly mention the position you are applying for.
Highlight your skills and experience: In the second paragraph, highlight your relevant skills and experience that make you a strong candidate for the internship. Use specific examples to demonstrate your abilities and accomplishments.
Explain why you are interested in the company: In the third paragraph, explain why you are interested in the company and the specific internship. Research the company and incorporate specific details about its products, services, and values into your letter.
Close with a professional closing: End your cover letter with a professional closing, such as "Sincerely," or "Best regards," and include your contact information below your signature.
Proofread and edit: Always proofread and edit your cover letter for spelling and grammar errors. It is also a good idea to have a friend or mentor review it for clarity and content.
Accounting intern Cover Letter Example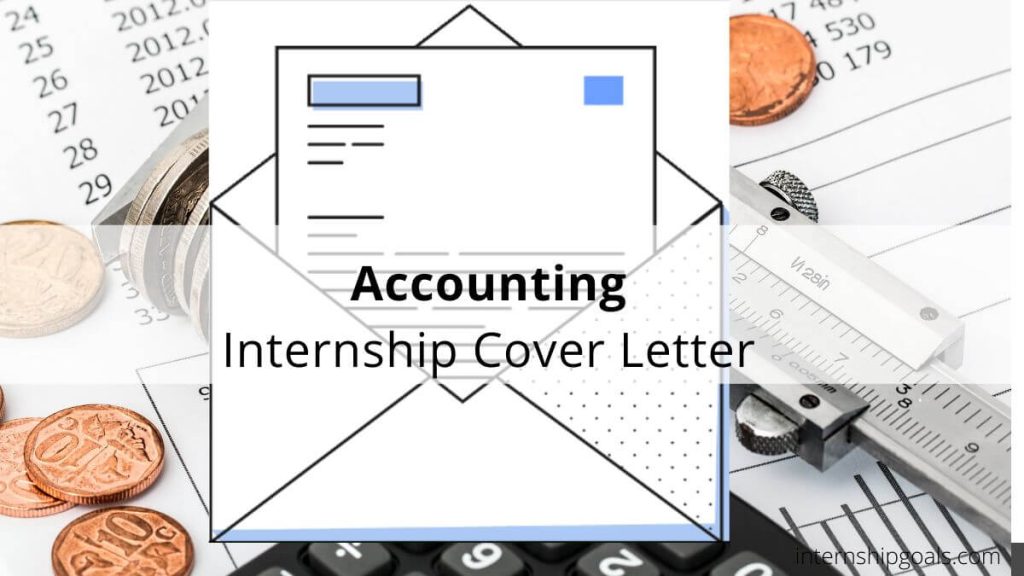 Dear [Hiring Manager],
I am writing to express my interest in the accounting intern position at [Company Name]. As a recent graduate with a degree in accounting, I am eager to gain hands-on experience in the field and contribute my skills and knowledge to a team.
During my studies, I gained a strong foundation in accounting principles and practices, as well as experience with financial analysis and reporting. I am proficient in various accounting software, including QuickBooks and Excel, and have excellent attention to detail and problem-solving skills.
I am confident that my education and experience make me a strong candidate for this position. I am excited to join a company like [Company Name] and contribute to its success as an intern. I am eager to learn from and work alongside experienced professionals, and I believe that this internship will provide me with the opportunity to grow and develop my skills.
Thank you for considering my application. I am excited about the opportunity to join your team and contribute to the growth of your company.
Sincerely,
[Your Name]