An internship application is a process in which a student or recent graduate applies for an internship position at a company or organization. The application typically includes a resume, cover letter, and any other materials required by the employer, such as references or writing samples.
The purpose of an internship application is to persuade the employer to offer the applicant an internship position. It is important for the applicant to present themselves in the best possible light and to demonstrate their qualifications, skills, and enthusiasm for the opportunity.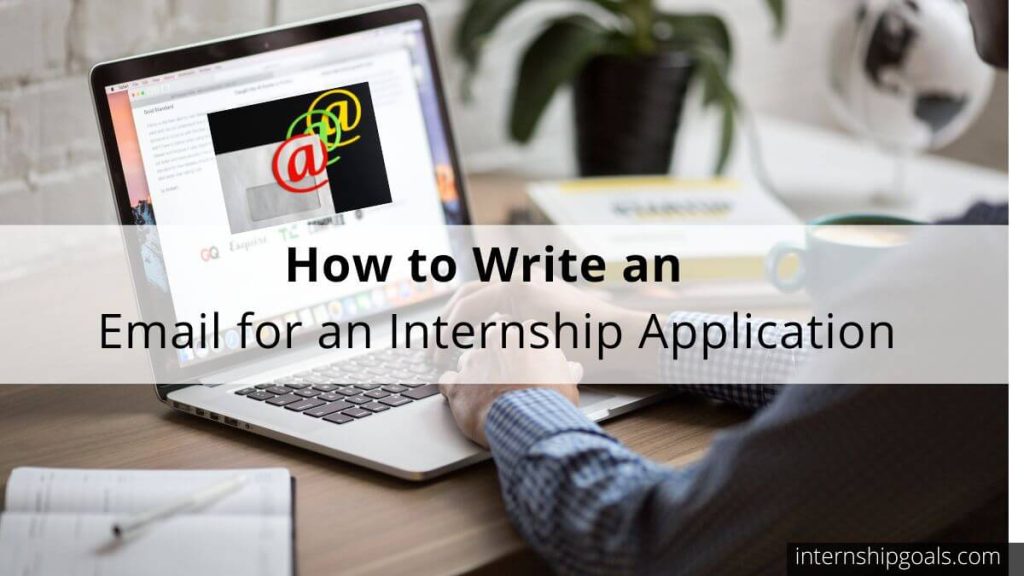 The internship application process may vary depending on the employer and the specific internship position. Some employers may require applicants to complete an online application form, while others may ask for a resume and cover letter to be submitted by email or mail. Some employers may also require applicants to complete additional steps, such as participating in an interview or completing a skills test.
Write an Email for the Internship Application
Here are some tips for writing an email to apply for an internship:
Start with a strong subject line that clearly states the purpose of your email, such as "Internship application" or "Request for an internship opportunity."
Use a professional email address that includes your name, rather than a casual or unprofessional address.
In the opening of your email, introduce yourself and explain why you are interested in the internship. You can also mention any relevant skills or experience that you have.
In the body of the email, provide more detail about your qualifications and interests. You can also include a link to your resume or LinkedIn profile for the employer to review.
End the email with a strong closing, thanking the employer for considering your application and expressing your enthusiasm for the opportunity to intern with the company.
Use proper email etiquette, including a clear and concise subject line, a professional greeting, and a polite closing.
Be sure to proofread your email for spelling and grammar errors before sending it.
Here is an example of an email for an internship application:
Subject: Internship application – [Your Name]
Dear [Employer],
I am writing to express my interest in an internship opportunity with [Company]. As a [current year] student studying [major] at [university], I am eager to gain hands-on experience in the [industry] industry and believe that an internship at [Company] would be the perfect opportunity for me to learn and grow as a professional.
I am confident that my skills and enthusiasm would make me a valuable asset to your team. I have attached my resume for your review and would be happy to provide any additional information or references.
Thank you for considering my application. I am excited about the possibility of interning with [Company] and would welcome the opportunity to discuss my qualifications further.
Sincerely,
[Your Name]