LAIKA Internships are only available for a total duration of 12 weeks from June to September each year. Unfortunately in the very unlikely event that our offices were to be damaged by climate change. This issue is being addressed at a political level right now, we would not be able to run any internship programs. Therefore, you won't be allowed to apply for an internship if working at our facilities in Oregon is no longer possible due to adverse weather conditions such as hurricanes or floods, for example. We appreciate your understanding and thank you so much for your interest!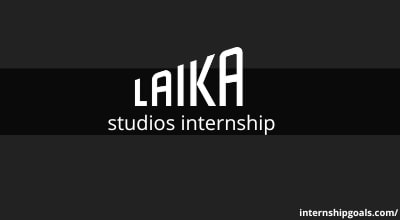 To qualify, candidates should be enrolled in or have graduated from a university with a relevant degree. (Students are eligible if they are enrolled in or will complete the degree within 1 year of the application deadline.)
LAIKA only offers paid internships, and cannot offer college credit in place of payment. LAIKA does not offer housing assistance for internships. Upon accepting an offer, it is the intern's responsibility to secure housing for the duration of the program.
Each year, our internship positions change, but we have previously had production-related programs that included:
Art Fabrication Intern
Costume Design Intern
Costume Fabricator Intern
Stop-Motion Animation Intern
CG Animation Intern
CG Rigging Intern
CG Modeling Intern
Storyboard Intern
Visual Development Intern
Laika studios internship for Us schools
Ringling school of art and design
Rhode island school of design
San Jose state university
Academy of art university
University of Southern California
Savannah college of art and design
Charts
New york university
Pacific northwest college of art
Laika studios internship for International schools
Gobelins (France)
Sheridan college (Canada)
National film and television school (UK)
The animation workshop (denmark)
Ecole des métiers du cinéma d'animation (france)
For international applicants, we encourage anyone interested in full-time career opportunities at LAIKA to familiarize themselves with the required qualifications for a U.S. Work Visa (O-1, TN, H-1B, etc.). If you meet those qualifications and apply directly through our site for positions that match your skill set(s) we will consider your application for an upcoming position (but please note that we cannot guarantee immediate consideration). For more information regarding work visas, please visit  https://www.uscis.gov/
Please take the time to carefully review this information before applying as it will impact your ability to work in the United States. For a complete list of countries in which you are able to work,
Note:  Applications for Summer 2022 Internships are closed, the deadline to apply was Friday, April 22, by 6:00 pm Pacific Daylight Time. We cannot accept any late applications.
It is important to read job descriptions thoroughly before applying to an internship position because that way you can ensure that your qualifications and goals align with the company's expectations.