Internships at Sysco provide much-needed experience for those who want to make a career in the food industry. Interns at our grocery warehouse learn so much under the guidance of skilled mentors and can later make an impact with their work.
It is great to see how some interns progress into valuable employees; they have been able to put what they learned during their internships into practice, which culminated in praised work that earned them promotions. It's wonderful when people are dedicated to developing themselves personally and professionally!
So if you're looking for quality experiences working alongside wonderful mentors, then an internship at Sysco could be the best choice for you!
Sysco Internship Program
Acquiring a position in Sysco's Internship Program is not a walk in the park, but is definitely an experience worth admiring. Why intern at Sysco? Employees are happy at Sysco and rate their workplace perks as above average compared to other companies. It's summertime, so why not find some internship that goes beyond being just a learning process, but also offers a great future and an awesome environment where you can meet new people who can become lifelong friends?
Professional Development at Sysco
Interns are the beginnings of one's professional development, so a company that plans to contribute strongly to the internship is good. Overall, Sysco employees rate their professional development at a B, ranking in the Top 30% of comparable companies on Comparably.
Do you have a mentor at work? yes 41%, No 59%
Is your company invested in your career growth? yes 45%, No 55%
Are you challenged at work? yes 85%, No 15%
Does your current company provide you with meaningful opportunities for career advancement? yes 48%, No 52%
How difficult is it to get an internship at Sysco?
It`s really difficult if you are trying to get an internship at Sysco. They are a large company so the competition for a position there is amazing. I did some research and found out that the best way to get an internship there is through a network. So it`s best to get a personal recommendation before applying. If you can get a referral, or someone to vouch for you and you get hired, an internship at Sysco can be very rewarding.
About Sysco
Sysco is currently the leading food supply service in North America. They strive to complete the delivery of food supplies to their customers within a day, which is one of the most efficient delivery services across North America. Sales for Sysco during this fiscal year totaled more than $51 billion and included a diverse portfolio that produced a net sales increase of 2% to 5% across most areas including food service and hospitality, healthcare, and education.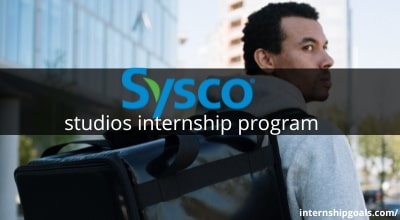 We believe there are many ways for Sysco to further develop in terms of brand awareness by providing other retail establishments access to top-quality products from around the world as well as by continuing their efforts involving sustainability and corporate social responsibility. Some initiatives involved include reducing energy consumption, treating personnel with fairness and respect through various programs like 'Empowering Women' or providing opportunities for development through 'Sysco Academy'.
Final Thoughts | Sysco internship
There are lots of students who dream of having an internship at Sysco. Your resume has to be top-notch, and your application has to be outstanding. You have to show passion, and interest in the job. You have to show initiative, and the ability to learn. You need to show unending hard work and dedication. If you are offering all this, then you will surely be selected.